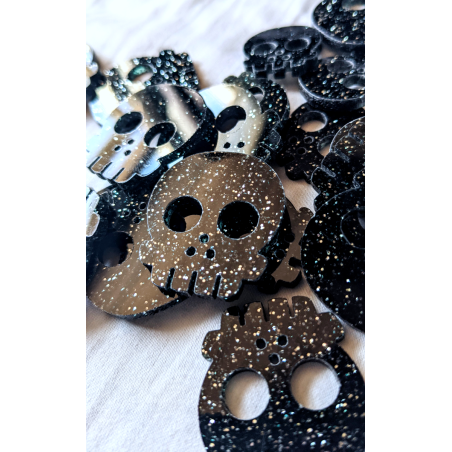  
Deadly Skull Buttons 30 mm Black glitter
Delivery info
Deadly Daisies will ship out your order within 1-3 weekdays after the order has been placed
Skull buttons in laser cut acrylic.
Designed by Deadly Daisies, cut in Denmark.
Black shiny acrylic buttons with silver glitter.
There's a hint of a front and a back side to the buttons, as one side, the back, has less glittery speckles, so you can choose to have more or less sparkles. ✨


BIG skull button measurements: 3 cm wide 3,2 cm tall.
More colors, sizes and designs are coming!