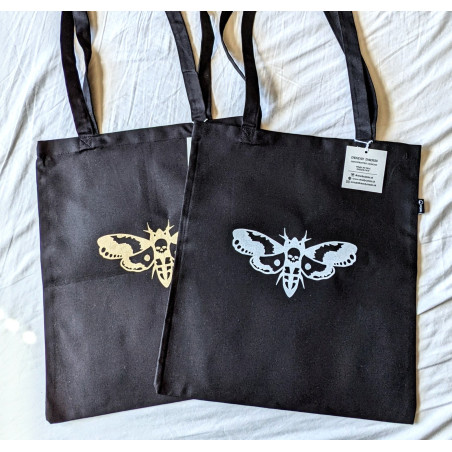  
Deadly Moth tote bag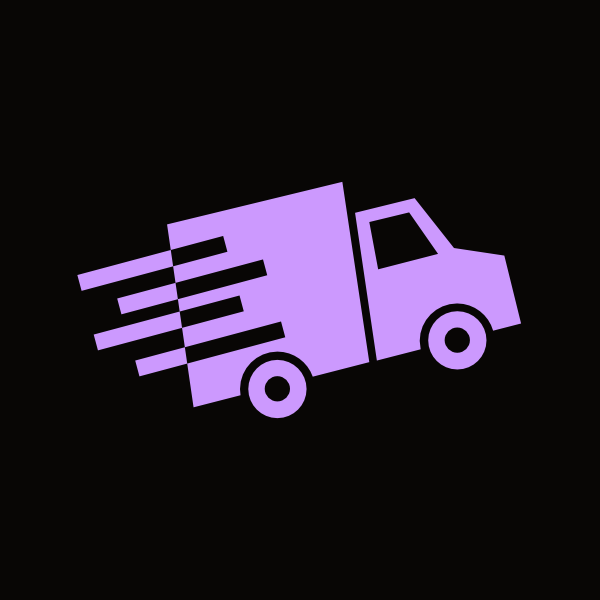 Delivery info
Deadly Daisies will ship your order within 1-3 weekdays after the order has been placed.
Hand-printed design on organic cotton totes, with the Deadly Daisies logo on the back.
Everything is printed by hand, so the design may vary slightly in color, opacity and placement.
The black big tote bag is made in a heavy cotton canvas.
Measurements; 38 x 43 cm. Handle: 80 cm.
The big tote bags are recommended to be washed at 30 degrees, inside out, to wear as little on the print as possible.
Cotton fabrics wrinkle a lot after machine wash, and I only wash my tote bags, when it is absolutly necessary.
Remember to wash it inside out, and shape it while it's still damp.