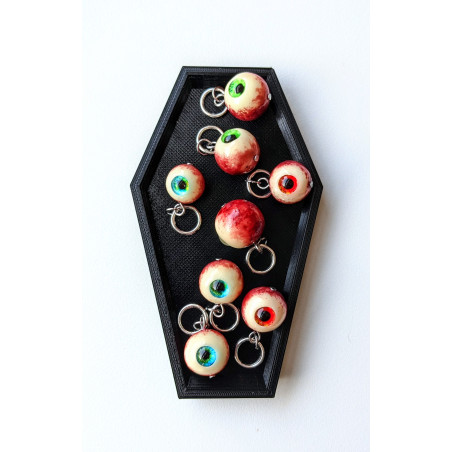  
I got my eye on you - Knitting marker
✨ Hand made unique halloween knitting markers ✨
GLOW IN THE DARK!
Delivery info
Deadly Daisies will ship out your order within 1-3 weekdays after the order has been placed
Eyeball knitting marker, so you can keep an eye on your project at all times. 👀
Each one is different and unique!
You can choose between red, blue og green eyecolor. 🖤
For smaller needles - the o-ring can fit up to a size 6 mm needle.
Made of clay, by the amazing horror queen Afskylium. 🔥