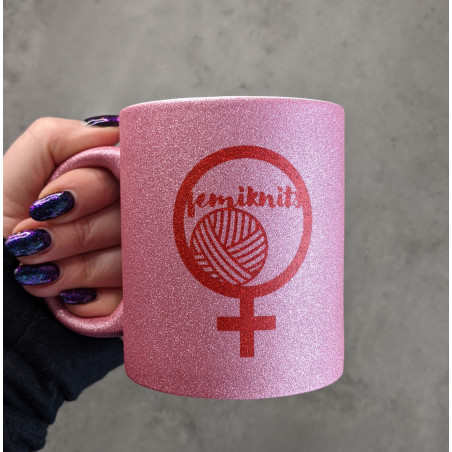  
HausFrau Power glitter mug
Add som Rock'n'Roll, to your mug collection!
Delivery info
Deadly Daisies will ship out your order within 1-3 weekdays after the order has been placed
HAUSFRAU POWER MUG
MATTE PINK GLITTER mugs!
With the red HAUSFRAU POWER 'Femiknits' design printed on.
PRINT ON BOTH SIDES
The new versions of the #HausFrauPowerMUG has got the design on both sides!
on "the back side" there's a small 'Deadly Hausfrau' text, along the side.
They are NOT dishwasher safe!
Height: 9,5 cm.
Diameter: 8 cm.
These mugs are a collaboration between Rock'n'Roll Hausfrau and Deadly Daisies.
Astrid, Rock'n'Roll Hausfrau, is the power woman behind events like #StrikkeBio and #Strikkerundfart.
You can read much more about that, on her blog.
You can also find her on instagram: @rocknrollhausfrau