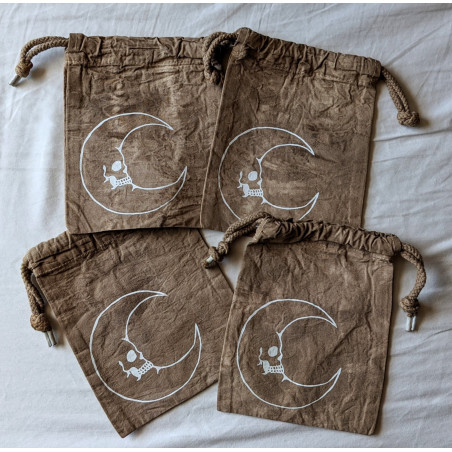  
Deadly Moon mini bag walnut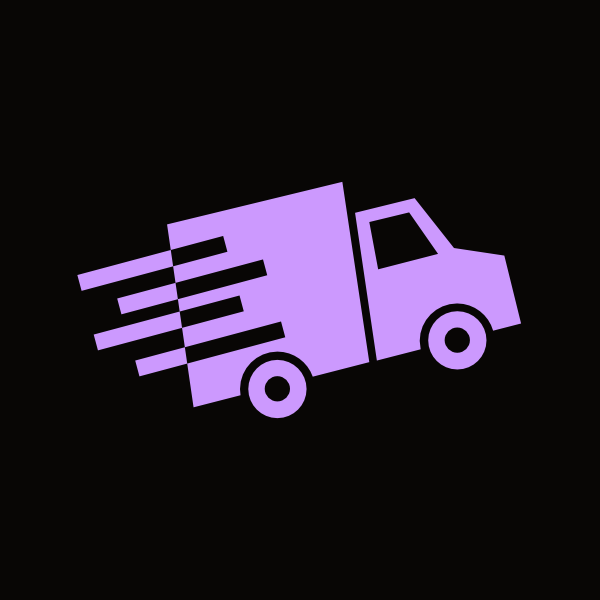 Delivery info
Deadly Daisies will ship your order within 1-3 weekdays after the order has been placed.
100% Organic Cotton Bag
Drawstring bags with double draw cord closure.
Moon vinyl print on one side, small stars on the back.
The project bags are naturally dyed, with help from Plantefarveren.
They are a bit stiff, but will turn softer with use.
Avoid unnecessary washing, as the plant dyed fabric may fade over time.
If you want to machine wash the bag, you can do so at 30 degrees, inside out.
Cotton fabrics will wrinkle a lot after machine wash, and I only wash my own project bags, when it is absolutly necessary.
Measures approx. 15 cm x 18 cm
Perfect for bringing your craft project on the go.