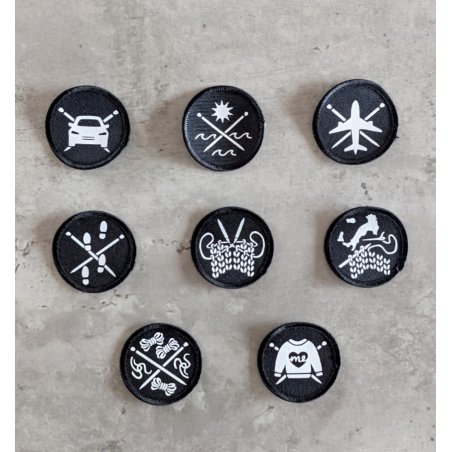  
The Knitter's merit badge vol. 1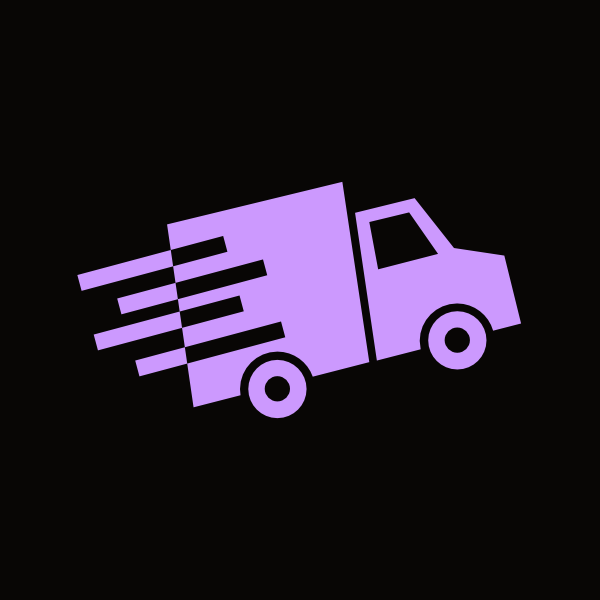 Delivery info
Deadly Daisies will ship your order within 1-3 weekdays after the order has been placed.
Flaunt your knitting milestone with our new Knitter's merit badges!
The badge is 5 cm wide, and made in Denmark.
The price: 45 dk kr is for ONE patch.
The badges are a way to flash your merits as a knitter on your knitting bag, tote or battle jacket!
1. The Knitter's Mile High Club / The Airplane Knitter
Have you brought your knitting project on a plane?
2. Driving under the Knitfluence / The Car Knitter
On long trips knitting can be a great way to pass the time, while some one else takes the wheel.
3. Knit, myself and I / The First Time Ego Knitter
Put this on your favorite knitting bag to celebrate the first time you knitted something for yourself!
4. Knit by the Ocean / The Beach Knitter
When your bring your knitting to the beach you don't have to g swimming, og mess with sandcastles.
5. O Sole Mio / The italian bind-off
You know, you need a reward after closing off those 500 stitches with two threads of silk mohair. How about a patch?
6. Feeling scrappy / The Scrap Yarn Knitter
The satisfaction of using every last scrap of that beautiful yarn - to mix, match and just go with the flow!
7. Do you believe in magic? / Tackling the magic loop
It's a kind of magic, when you succeed in making that loop work for you and not against you!
8. These Knits are made for walking / The Knit Walker
You're truly never not knitting, in queues, on hikes and during your daily commute. 
These badges are a collaboration between Rock'n'Roll Hausfrau and Deadly Daisies.
Astrid, Rock'n'Roll Hausfrau, is among others behind #StrikkeBio and #Strikkerundfart.
You can read much more about that, on her website: http://www.rocknrollhausfrau.dk/
You can also find her on instagram: @rocknrollhausfrau