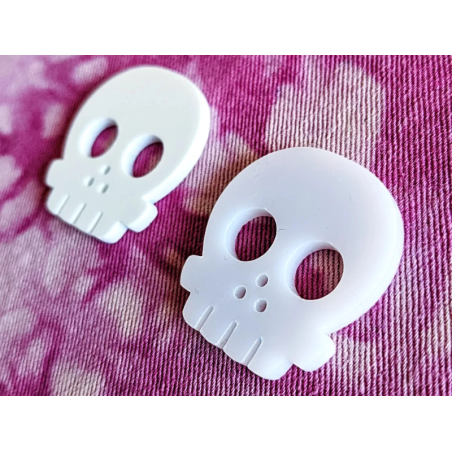  
Deadly Skull Buttons 30 mm White
Delivery info
Deadly Daisies will ship out your order within 1-3 weekdays after the order has been placed
Skull buttons in laser cut acrylic.
Designed by Deadly Daisies, cut in Denmark.
The opaque buttons are a matte and a solid white.
The translucent got some shine, and are NOT seethrough, but they appear softer, where the opaque buttons seem harder.
The buttons on the cardigan in the pictures, is the opaque ones.
BIG skull button measurements: 3 cm wide 3,2 cm tall.
More colors, sizes and designs are coming!