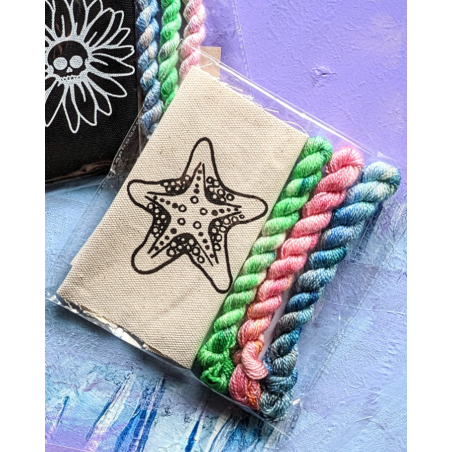  
Mini Embroidery kit - Starfish
Embroidery kit – Deadly Daisies x Tinki Fibres
Delivery info
Deadly Daisies will ship out your order within 1-3 weekdays after the order has been placed
The kit contains:
1 x Fabric square in cotton canvas with serigraphic print.
Measures approx. 15 x 15 cm.
3 x colors of hand-dyed embroidery thread of 24 meters - 55% Bluefaced Leicester and 45% mulberry silk.
Dyed by Tinki Fibres
Use the fabric square in a sewing project, such as patchwork - or frame it and hang it on the wall!