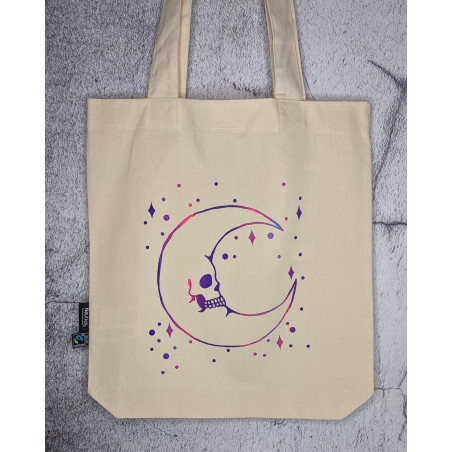  
Deadly Moon tote bag
Every print is unique!

✨ The neon ink lights up under UV light! ✨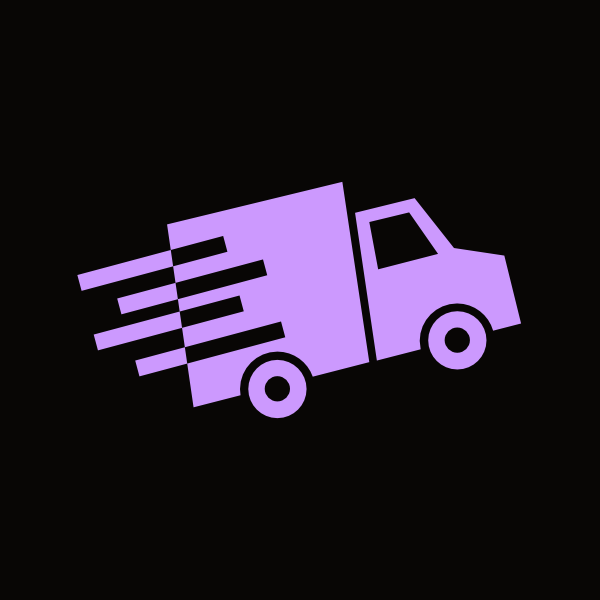 Delivery info
Deadly Daisies will ship your order within 1-3 weekdays after the order has been placed.
Hand-drawn, hand-printed design on organic fair trade cotton tote bags from Neutral, with the Deadly Daisies logo on the back.
Everything is printed by hand, so the design may vary slightly in color, opacity and placement.
Dimensions: approx. 38 x 42 x 7 cm
Handle: 66 cm
The tote bag: 100% organic fair trade cotton.
Note: Cotton fabrics wrinkle a lot when wet. I only wash my tote bags when absolutely necessary. But I recommend washing at 30°C inside out, and shaping it while it's still damp. 💖
The ink: The ink is vegan, environmentally friendly and water-based. 🖤