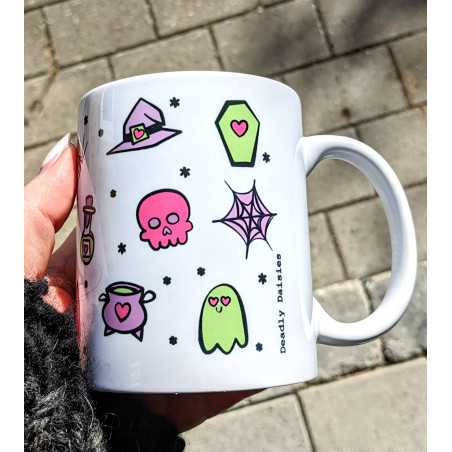  
Cute n' Deadly mug tricolor
Delivery info
Deadly Daisies will ship out your order within 1-3 weekdays after the order has been placed
Cute n' Deadly mug 💜
Small illustrations all the way around, in pink, purple and green.
+ 'Deadly Daisies' stamped "on the back" of the mug, by the handle.
They are dishwasher safe!
How much liquid can it hold?
If you are a "to the edge" - kind-of-pourer, it can hold 4 dl ! (thats 400ml)
Height: 9,5 cm.
Diameter: 8 cm.